WHAT IS BED MAINTENANCE?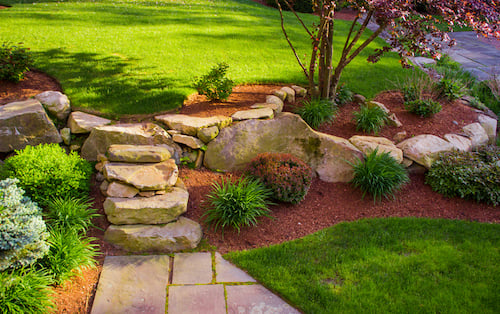 Bed maintenance is the process of spraying for weeds in all of your landscape beds, including pesky weeds growing in and between your shrubs and flowers. Keeping these areas free of weeds and growth not only looks great but provides valuable room for your plants to grow and thrive.
WHY IS BED MAINTENANCE IMPORTANT?
Bed maintenance is another critical component to complete lawn maintenance, with beds that are properly maintained your shrubs will enjoy a healthier, weed-reduced environment. Bed maintenance is included in all of our year-round maintenance packages. Well placed plants and mulch add great aesthetic value to your property, but they can be pricey. Protect your investment with regular bed maintenance to control weeds, maintain plant health, and keep your mulch looking great.